Algunos compradores de iPhone 7 están recibiendo sus nuevos terminales con un Bloqueo de Activación. Por increíble que parezca, son cada vez más los afectados por este curioso problema, que ven cómo sus nuevos iPhone 7 y iPhone 7 Plus solicitan una cuenta iCloud para desbloquearlos en el primer inicio. ¿Quieres saber qué ha pasado?
¿Te ha llegado un iPhone 7 nuevo con Bloqueo de Activación?
Desde MacRumors llegan las primeras quejas. Un feliz comprador recibe su iPhone 7 nuevo en casa, lo activa y llega la sorpresa: está bloqueado. Este caso se ha multiplicado en las últimas horas, y es que algunos de los nuevos iPhone 7 y iPhone 7 Plus que ha distribuido Apple han llegado a su destino con un Bloqueo de Activación.
¿Cómo es posible? De momento Apple no ha hecho un comunicado oficial al respecto, pero desde las redes sociales sabemos las respuestas que han recibido: en primer momento el soporte de Apple ha enviado orden directa para reemplazar los terminales por otros nuevos, pero en vista a las quejas de los compradores (algunos llevaban esperando tiempo por el Jet Black), han decidido desbloquearlos de forma remota.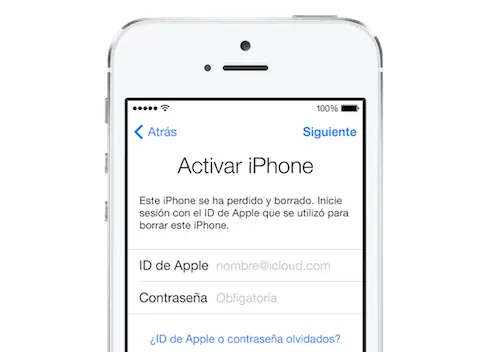 Aquí puedes ver los tweets que han publicado algunos de los afectados:
Something weird is going on. Possible @apple security issue with iOS 10 & wiping an old iPhone, reboots to Activation Lock & unknown email

— Rick Daino @ #E3 (@Metagamers) September 22, 2016
Got my brand new iPhone 7 Plus… with an activation lock on it… WTF? Anybody else with the same problem?

— Manuel Aeberli (@the_street_ch) September 30, 2016
Lo más curioso del caso es que un iPhone solo puede ser bloqueado si ya ha sido activado. Por supuesto Apple no ha enviado los iPhone 7 y iPhone 7 Plus de segunda mano, así que todo podría indicar un problema en la producción o en la instalación del software en las factorías de la compañía.
Sea como sea, el problema de Bloqueo de Activación de iPhone 7 y iPhone 7 Plus no afecta a Latinoamérica y España. O al menos no de momento, así que tendremos que esperar más novedades al respecto.