Los de Cupertino acaban de anunciar un comunicado de prensa que ciertamente, los amantes de la lectura esperábamos. Y es que Apple reinventa Apple Books para iPhone y iPad, una app mejorada que sustituirá por completo iBooks y a su vez, se dará a conocer en el lanzamiento oficial de iOS 12 en este próximo otoño. Buena noticia, ¿no?
Apple Books se reinventa para iPhone y iPad
Esta nueva aplicación que ofrecerá sus prestaciones en iOS 12, contará con un montón de características interesantes y una interfaz rediseñada que les dará a todos sus usuarios un mejor disfrute al momento de leer un buen libro desde la comodidad del iPhone o iPad.
Apple Books, contará con una nueva pestaña llamada "Reading Now" donde se albergarán todos los libros que estamos leyendo y a su vez, se visualizarán sugerencias de libros similares. Además, desde aquí se encontrarán las prestaciones de "Want to Read", "Complete the Series" y "You Might Like". Todas ellas en conjunto, harán que esta pestaña sea una de las mejores dentro de dicha aplicación.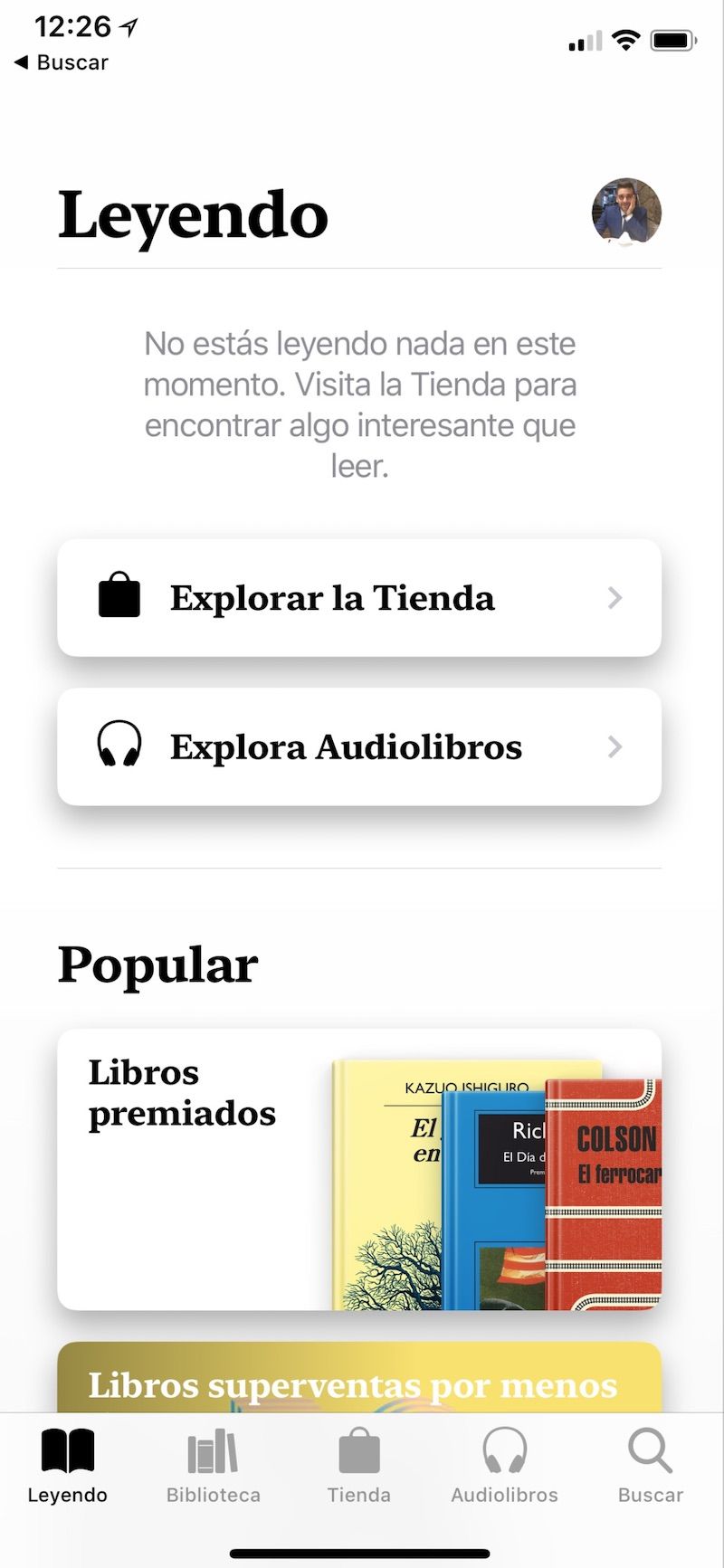 Asimismo, esta nueva app ofrece una nueva herramienta de Audiobooks separada y destacada que desde allí, tendremos la opción de escuchar libros muy fácilmente sin importar que estemos en casa, en cualquier lugar con el iPhone y iPad o simplemente, desde el coche a través de la función CarPlay.
Otra de las tantas características que tendrá espacio en Apple Books para iPhone y iPad, es la pestaña de "Book Store". Una función que nos ayudará a conseguir fácilmente todas las ofertas de esta aplicación a través diversas columnas y del mismo modo, nos ofrecerá los libros que se encuentran gratuitos para nuestro disfrute. ¿Qué te parece?
Por su parte, esta gran aplicación anunciada recientemente por Apple se lanzará en este próximo otoño, donde además, la Book Store estará disponible en 51 países y del mismo modo, habrá disponibilidad de libros gratuitos en 155 países.
¿Qué piensas sobre esta nueva iniciativa que Apple ha tomado? ¿Ha sido de tu agrado? No olvides dejarnos saber tus respuestas dudas o inquietudes en la sección  correspondiente. ¡Te esperamos!