Apple prepara el lanzamiento de los iPhone XI y del iPhone XR 2 y, mientras esperamos, vamos teniendo datos sobre su diseño. Ahora se ha filtrado el posible diseño de estos dispositivos. ¿Quieres conocerlo?
Diseño del iPhone XI y del iPhone XR 2
Si te gustaría conocer el diseño del iPhone XI y del iPhone XR 2, lo mejor es que te quedes con nosotros, porque a continuación te lo mostramos.
En el Twitter de Mark Gurman se filtraron unas imágenes de lo que sería el diseño del iPhone XI o iPhone 11, el dispositivo de Apple que vendría con 3 cámaras traseras.
Son como una especie de maquetas y no tienen en absoluto mala pinta, por lo que todo parece indicar que Apple querría apostar por las mejores fotos.
Alleged next iPhone case moldings show what we discussed in our story last week in terms of new cameras. 3 on the high end, 2 on the new XR. Plus all models apparently getting a square, at least based on this one mold floating around. https://t.co/BhAFTZZL6u pic.twitter.com/QlNJTsApzX

— Mark Gurman (@markgurman) May 13, 2019
Ese cuadrado nos recuerda también a las imágenes compartidas por Onleanks, donde pudimos ver al iPhone XR 2 con dos cámaras pero también con formato cuadrado.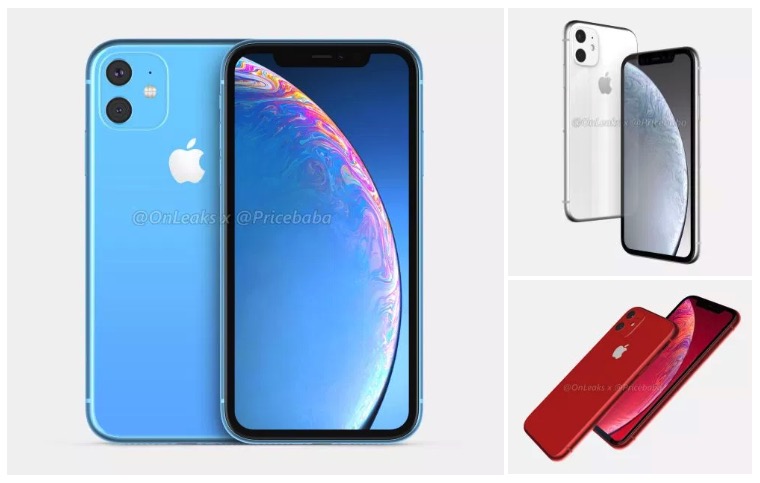 Este iPhone XR 2 sería la segunda generación del iPhone XR y estaría disponible en varios colores, por lo que seguro que gusta mucho a los fans de la manzana mordida.
Así que estas imágenes confirman un poco que los nuevos iPhone de 2019 podrían venir con un diseño de cámaras cuadrado, así como con 2 y 3 sensores respectivamente.
¿De verdad Apple apostará por este diseño?
Ese cuadrado gigante en la parte trasera de los iPhone es bastante antiestético. En dicho módulo de la cámara, a parte de los sensores, encontramos también el flash y el micrófono. Pero lo más llamativo es su diseño.
Presenta una forma rara, muy poco habitual en el diseño de los iPhone, ya que suelen apostar por un diseño minimalista. Y, en este caso, domina en la parte trasera, y nada tiene que ver con el diseño elegante de los iPhone X y iPhone XS.
¿Tendrá el diseño de la cámara algo que ver con sus mejoras?
Estaremos bien atentos a ver si Apple mueve ficha sobre el diseño de la cámara de los iPhone XI y del iPhone XR 2, porque podría tener que ver con la lente ultra ancha fabricada por Sony; Y si es tan buena y saca tan buenas fotos como se espera, podría "justificar" de alguna forma ese diseño cuadrado.
Recordemos que los nuevos iPhone vendrán con una cámara que ofrecerá unas fotos con mayor nivel de detalle. Además, Apple parece estar trabajando una nueva función que cambiará el encuentro de una toma después de haberla tomado.
Así que solo queda esperar a saber más.
¿Qué te parece el diseño de los iPhone XI y del iPhone XR 2? ¿Qué opinas?