Llevamos unos meses a vueltas con rumores sobre unos posibles nuevos iPad y iPad touch. Y a medida que avanza el tiempo los rumores se hacen más fuertes y constantes. ¿Qué sabemos ahora? ¿Qué novedades tenemos?
Nuevos iPad y un iPod touch confirmados
Apple la semana pasada presentó la primera beta de iOS 12.2. Y te preguntarás... ¿qué hay de raro aquí? Que ya está preparada para estos dispositivos... sí, para los nuevos iPad y iPad touch, que ni siquiera han salido al mercado.
Ha sido el propio desarrollador Steven Troughton-Smith quien se ha dado cuenta de ello y así lo publicaba en Twitter:
In theory, iOS 12.2 references four new iPads in WiFi & Cellular variants (perhaps mini, and 9.7"?), all without Face ID, and a (seventh-gen?) iPod touch with no Touch ID nor Face ID pic.twitter.com/xiJN6kmmTe

— Steve Troughton-Smith (@stroughtonsmith) January 25, 2019
Esta publicación confirma a su vez algunas características interesantes, como por ejemplo que no tendremos Face ID en los iPad ni touch id en el iPod.
¿Qué más sabemos de los nuevos iPad y un iPod touch?
Esperamos dos nuevos iPad. Uno llegaría para sustituir al iPad de 9,7 pulgadas de 2017 y otro para ser el iPad Mini de 5ª Gen. Pero la característica que acabamos de conocer es que no tendríamos reconocimiento facial por medio del Face ID, por lo que habría que esperar más hasta ver esta prestación fuera de los iPad pro. ¿El objetivo? Que este dispositivo salga a un precio mínimo, para que se siga vendiendo bien.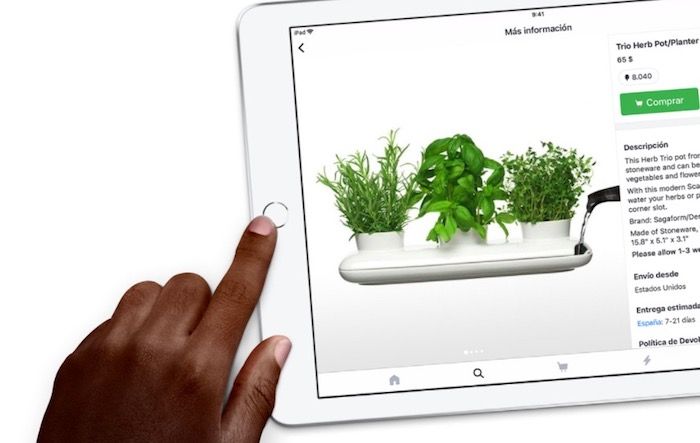 En cuanto a los iPod touch, Apple parece estar trabajando en un nuevo iPod Touch de 7ª generación. Sabemos también que no vendrá ni con Face ID ni con Touch ID. Es una sorpresa a medias, porque el actual modelo ya no incorpora ninguno de estos métodos de autenticación, pero sí esperábamos al menos el salto a uno de ellos. Así que al igual que para el iPad, esperamos que salga a un precio imbatible.
¿Cuánto saldrán al mercado?
Teniendo en cuenta que ya se está probando la beta de iOS 12.2 en estos dispositivos, es muy probable que salgan en primavera de 2019 al mercado. Por lo que estamos a pocas semanas de conocerlo todo sobre estos nuevos iPad y iPod que seguro darán de qué hablar en el mercado. Y si tenemos keynote también pronto lo sabremos.
¿Qué esperas de estos nuevos iPad y iPod?