No permitas que otros usuarios puedan acceder a la cuenta de administrador del sistema en macOS High Sierra debido a esta vulnerabilidad de Apple. Porque ahora mismo ya conocemos la solución. Si hace unos minutos te hablamos de esta vulnerabilidad de acceso root en macOS High Sierra ahora veremos cómo ponerle fin. ¡No tiene desperdicio así que no te lo pierdas!
Dear @AppleSupport, we noticed a *HUGE* security issue at MacOS High Sierra. Anyone can login as "root" with empty password after clicking on login button several times. Are you aware of it @Apple?

— Lemi Orhan Ergin (@lemiorhan) November 28, 2017
Solución: acceso root en macOS High Sierra
Como te decimos, con esta vulnerabilidad que ha sido encontrada en los dispositivos con macOS High Sierra, cualquiera que tenga acceso a tu ordenador de forma local o remoto a través de una cuenta de invitado podría conseguir permisos de administrador, super usuario o root. En estos momentos Apple trabaja en solucionar la vulnerabilidad, pero mientras tanto, hay soluciones que nos pueden proteger.
Solución para deshabilitar el acceso root en macOS High Sierra
Hay 2 maneras. Una laboriosa y otra express.
Método 1:
Preferencias del Sistema > Usuarios y Grupos.
Haz clic en el icono del candado > escribe nombre y contraseña.
Ahora haz clic en Opciones de inicio > clic en Unirse o Editar > abrir Utilidad de directorios > icono de bloqueo.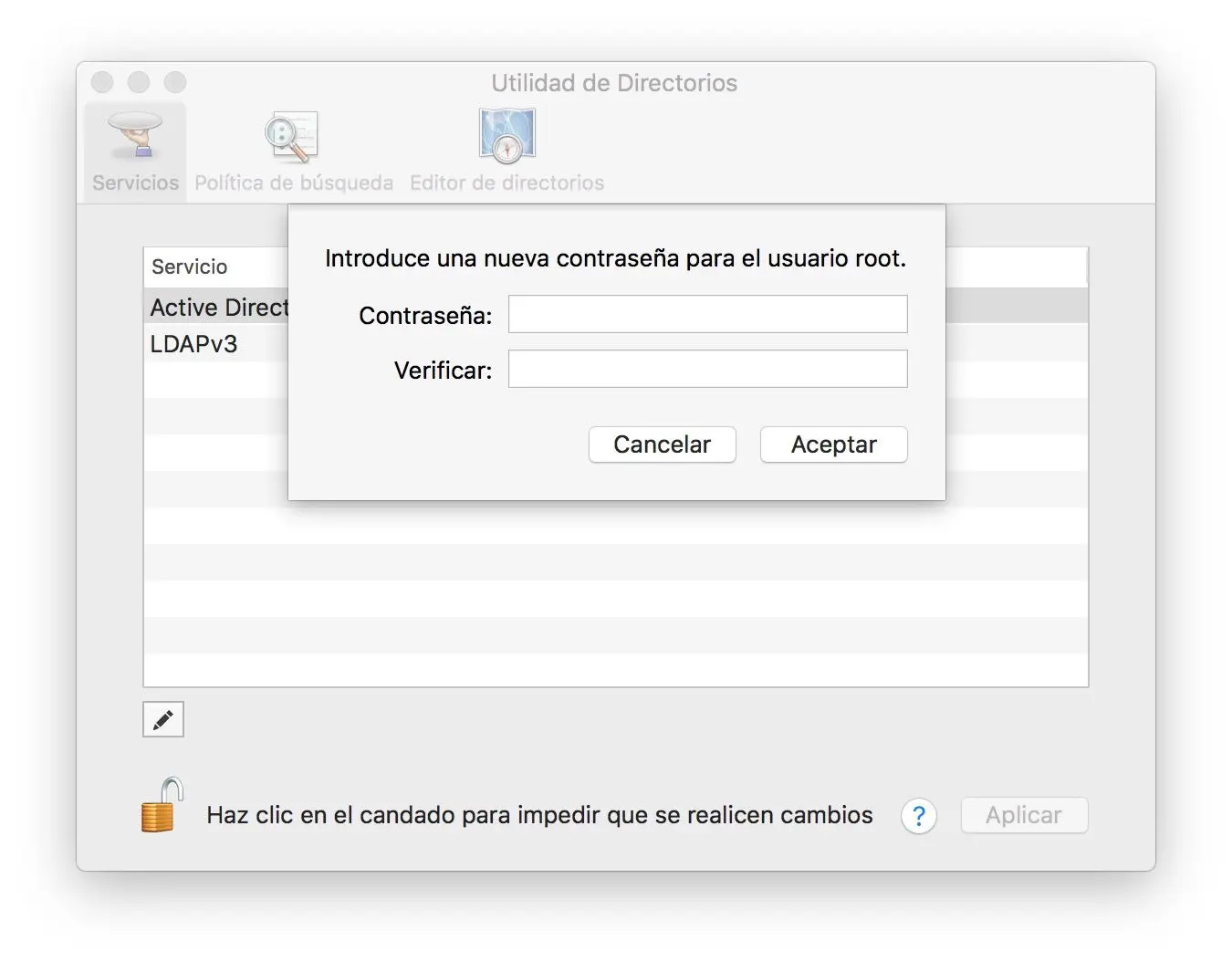 Abre el menú Editar y selecciona Deshabilitar usuario root.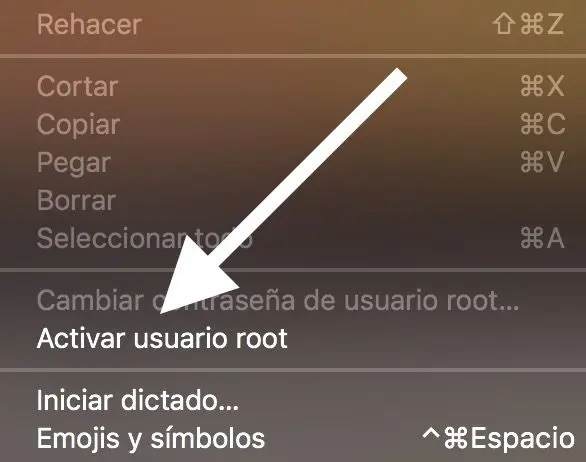 Ahora tu macOS High Sierra está seguro de esta peligrosa vulnerabilidad.
Método 2:
Este método es mucho más rápido, solo tendrás que abrir la terminal (consola de comandos) y poner sudo passwd root. Con que pegues este comando así directamente llega, para que no te compliques la vida.
Así podrás solucionar la peligrosa vulnerabilidad en macOS High Sierra.